Hagans Croft Equestrian is delighted with their new 30m x 60m arena with a first class surface to match. Both arenas now have a martin Collins CLOPF fibre surface as used in Dressage at Hickstead and by Nick Skelton.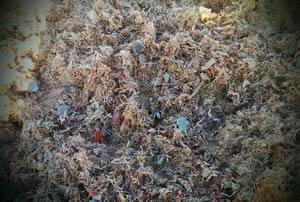 CLOPF® fibre provides root structure within sand surfaces improving the surface stability. Horses will work 'on top' of the surface rather than 'through' it, giving an added spring in their step.
Our new range of competition showjumps are really something special with each jump going that little bit further to impress. Showjumps are available within 30x60 arena hire.
The 20x40 arena can be used for flat work/dressage practice as it is free of jumps at all times. During competitions and events this arena can be used as a warm-up arena
Arena is available for private and club hire
Private Hire of 30x60 arena including course of competition showjumps can be booked Monday – Sunday depending on availability. With use of full set of competition show jumps.
Private Hire Rates are presently £20 per hour. For 2+ horses sharing the rate is £10 per horse, per hour. Flood lighting charged at £5 per hour
Club hire of 30x60 arena and 20x40 practice arena can be hired out on an hourly, half day or full day basis. With use of full set of competition show jumps.
For Club Hire Rates please contact Hagans Croft Equestrian
Show Field Hire is priced by arrangement dependent on requirements and weather conditions.